Terry Toews – Owner
Retired Supply Planner
Part 107 UAS Pilot
Since I was a child, I have always been fascinated with Christmas Lights. As an Adult, my fascination grew into a hobby.  My wife and I put Christmas lights on our house and programmed them to music for about 6 years.  It grew from just a few dozen strings of lights to well over 50,000 lights and we had hundreds of visitors come by every year.  After being in our current house for about 3 years a neighbor asked if we could program some lights on his house too and we did that for two years.  Early the next year, we started talking about involving other neighbors so we decided to have a meeting to see who might want to participate.  That is when Santa Claus Lane was born.  We went from 16 houses that year to almost 40 houses over 5 years and we estimate we had 60,000 people come through our neighborhood each year to see the lights. In 2020 the Covid Pandemic hit, and we made the decision to close it down.  For the last 2 years we have been looking for a new adventure.  Through a lot of research and discussions, we decided to start Skye Dreams.
Skye Dreams is a high-tech light show in the sky.  It combines our love of computerized Christmas lights with drones and takes it to the next level.  They will allow us to celebrate Christmas, along with other holidays and special events not just in our community but also in the surrounding communities. We hope you enjoy this new and exciting technology as much as we do!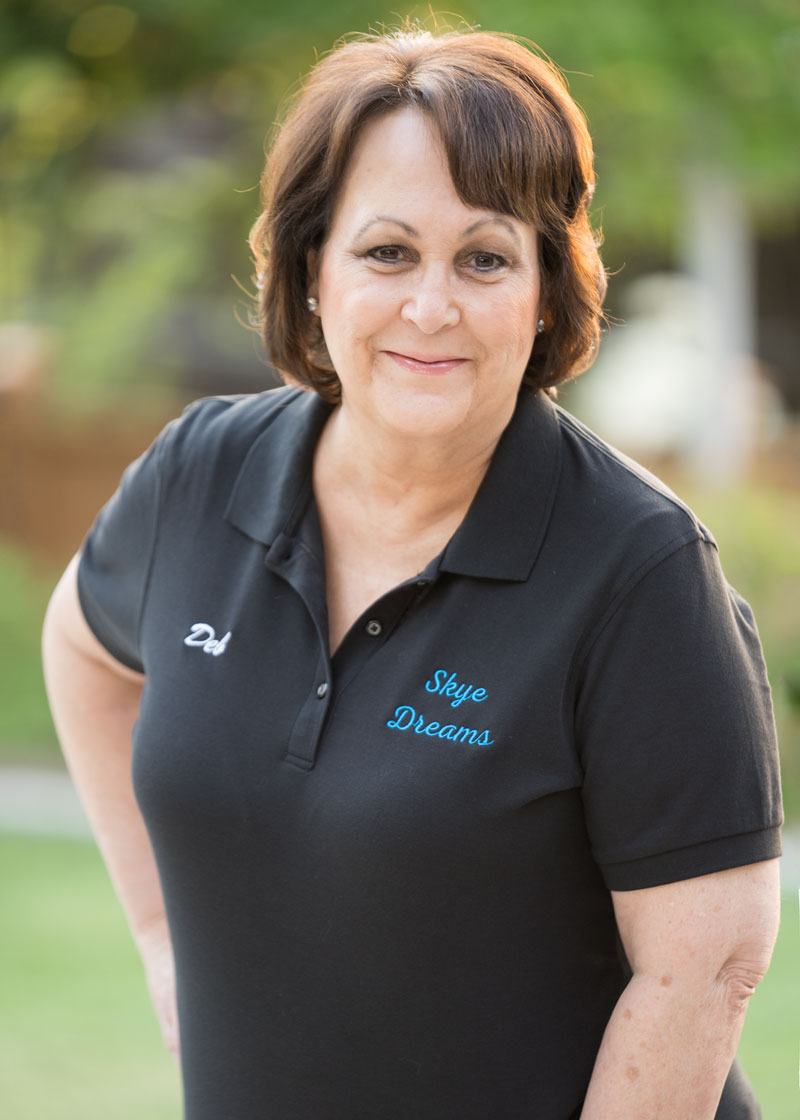 Deb Toews – Owner
Registered Nurse
Part 107 UAS Pilot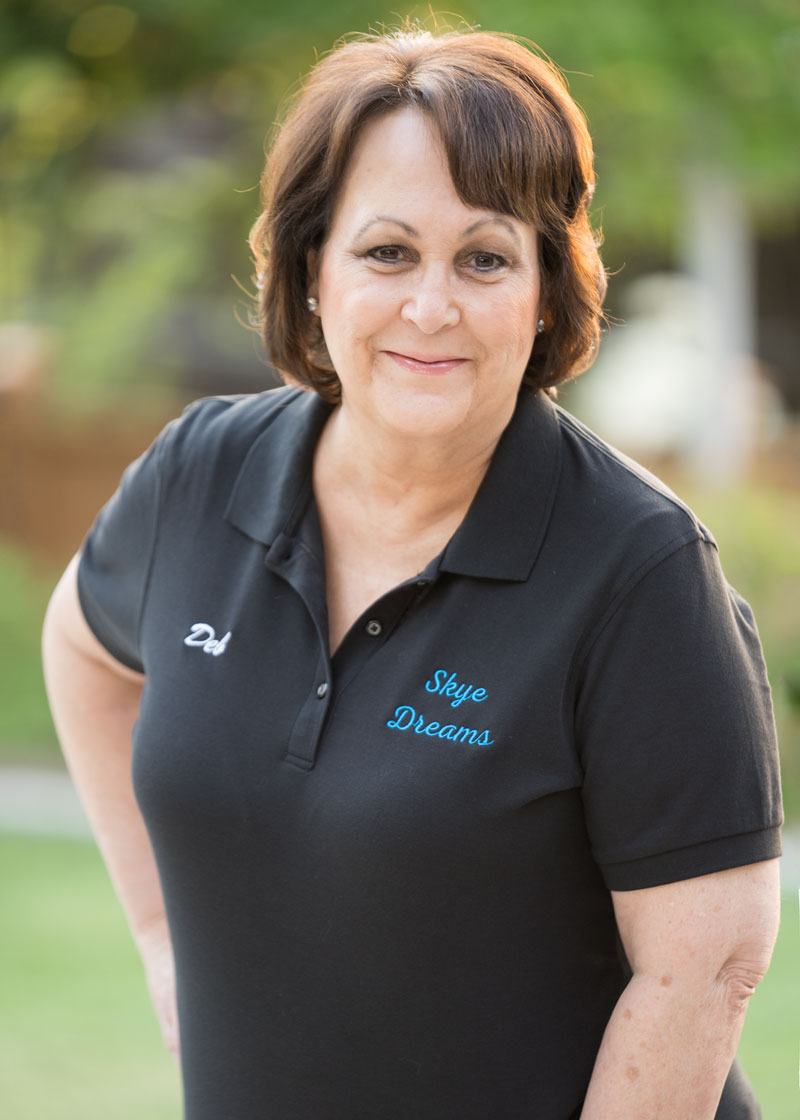 It has always been important to me to serve my community.  I have done this for over 20 years as a registered nurse.  My husband and I were the founders of Santa Claus Lane that was a community-based event that ran for 5 years every Christmas until the Covid Pandemic hit.  In 2020, we made the hard decision to close that event down.  For the last 2 years, we have been contemplating a new adventure.  Out of much discussion, Skye Dreams was born.
Skye Dreams is a drone light show company that takes our love of lights, music, and entertainment to the next level.  We are excited to bring this high-tech form of entertainment to our community as well as other surrounding communities.  We will also continue to support our local non-profits as we have in the past.  We hope you enjoy this new and exciting technology as much as we do!
Zach Niles – Chief Pilot
FAA Part 107 and Part 61 Pilot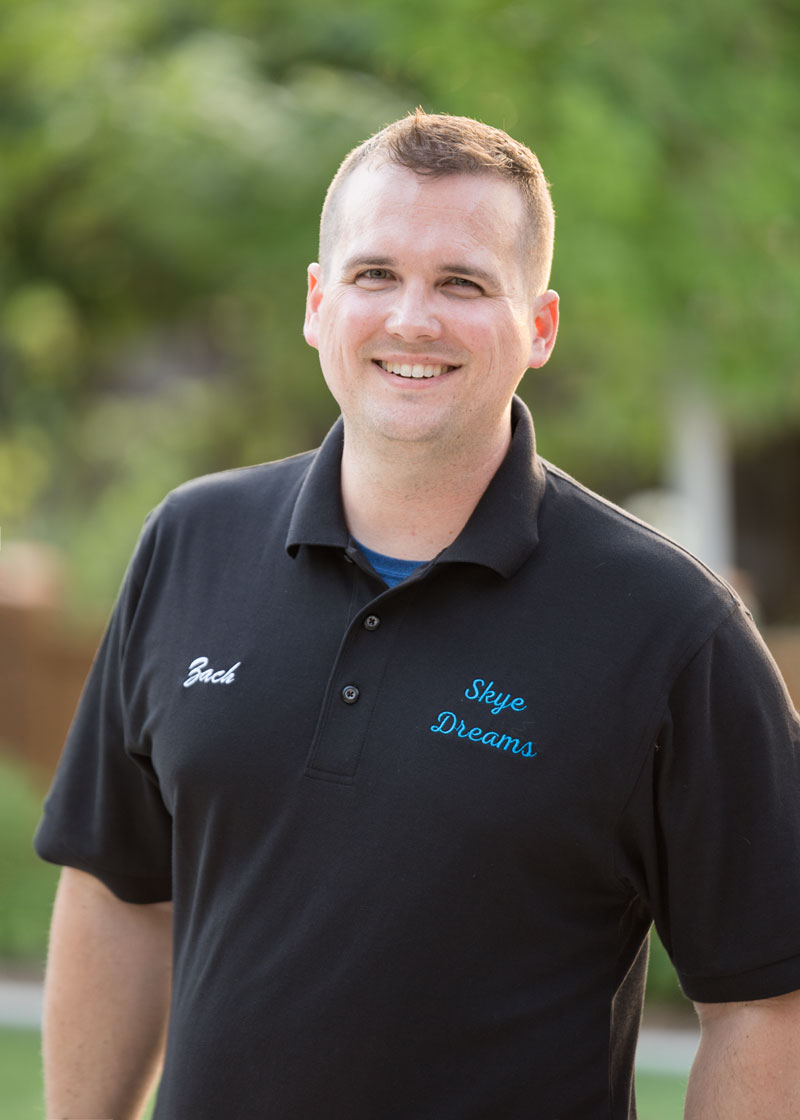 Ever since I was a kid, I was fascinated with flying.  Even before my first trip on an airplane, I knew I wanted to fly them! So naturally, when college came around, I chose to study aeronautical science. Unfortunately, world events caused a shift in life plans away from flying, but I discovered a passion for photography and cinematography that I turned into a successful career. When the FAA allowed for exemptions to fly drones, I was thrilled to be able to join together my love for aviation and photography. I worked closely with Terry and Deb Toews for 5 years during their Santa Claus Lane project as their drone videographer. I am excited to have my skills and passions continue to evolve as we bring lights to the sky with Skye Dreams drone light shows!